As a professional manufacture of crawler type bulldozer,Tianjin Yishan construction machinery Co., Ltd(Formerly Tianjin Construction Machinery Factory) was established in 1953. Since the first crawler type bulldozer was developed in 1958, we have a history of manufacturing crawler type bulldozer for more than 60 years. At present, our products cover four categories: construction machinery series, intelligent manufacturing series, emergency rescue equipment series and agricultural equipment series. We participated in the formulation of national standards,such as "Technical Conditions of Crawler Type Wetland Bulldozer", "Test Methods for Crawler Type Bulldozer" and "Technical Conditions for Crawler Type Bulldozer". The intelligent tool robot developed by our company in 2015 won the China Original Technology Award of the 15th China Economic Forum sponsored by People's Daily.
As a wholly-owned subsidiary of the World Top 500 enterprise XINXING CATHAY INTERNATIONAL GROUP, our industrial park locate in Tianjin Binhai New Area, with a construction area more than 140,000㎡and total area of 666,666.6㎡. We are a national high-tech enterprise with Provincial Enterprise Technology Center, and we have strong technical research and development capacity with a number of products won provincial and ministerial awards. We vigorously develop construction machinery, new energy equipment, and complete set of environmental protection equipment, oil special equipment, and special vehicles. With a high popularity, the brand of "Yishan" has been awarded as "Tianjin Famous Trademark" for many consecutive years.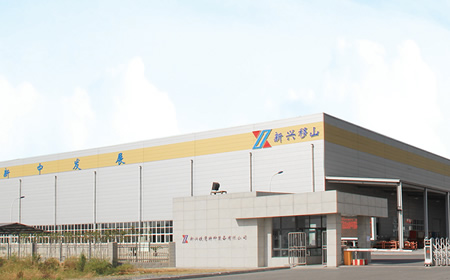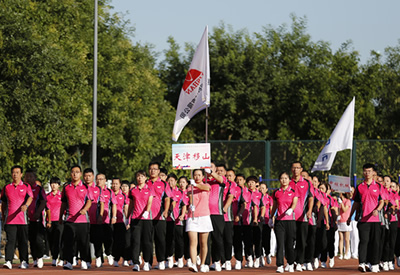 The company's business scope includes: machinery and equipment and parts, square cabin products and container products, furniture manufacturing; machining; machinery and equipment manufacturing technology development, consulting, installation, service; general freight; special vehicle modification; machinery and equipment repair, machinery and equipment leasing, car leasing; special vehicle research and development, production and sales (except for the production of traditional fuel vehicles); pre-packaged food, machinery and equipment, electronic products Iron ore, iron ore concentrate, metal materials, coke, coal wholesale and retail; automobile sales; import and export of goods and technology.
We always insist on the quality policy of "carefully design, carefully manufacture, strictly quality control, market adaption to provide quality product for customers satisfaction continuously", and carry forward the spirit of "pursue technology leadership, produce high-quality product", and provide our customers with satisfactory products and quality service. With the thinking of "Internet +", we actively promote our own transformation and upgrading to build an enterprise in line with the action plan "Made in China 2025". Gradually we will form the "one body and two wings" industrial pattern with bulldozers as the main body, and extend to the intelligent manufacturing of "breaking barrier equipment, breaking equipment and crushing equipment" and "special equipment" manufacturing to build a R&D base of emergency rescue equipment for the group and Tianjin to serve the national economy and people's livelihood better.