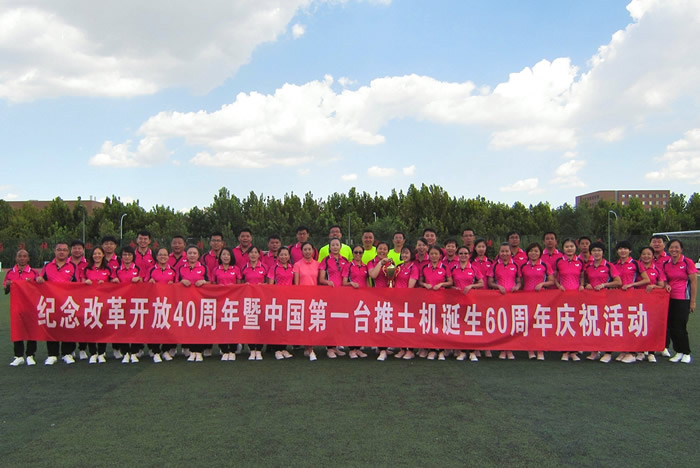 Tianjin Yishan construction machinery Co., Ltd(Formerly Tianjin Construction Machinery Factory) was established in 1953. Since the first crawler type bulldozer was developed in 1958, we have a history of manufacturing crawler type bulldozer for more than 60 years.

We participated in the formulation of national standards,such as "Technical Conditions of Crawler Type Wetland Bulldozer", "Test Methods for Crawler Type Bulldozer" and "Technical Conditions for Crawler Type Bulldozer".

The intelligent tool robot developed by the company in 2015 won the China Original Technology Award of the 15th China Economic Forum sponsored by People's Daily.